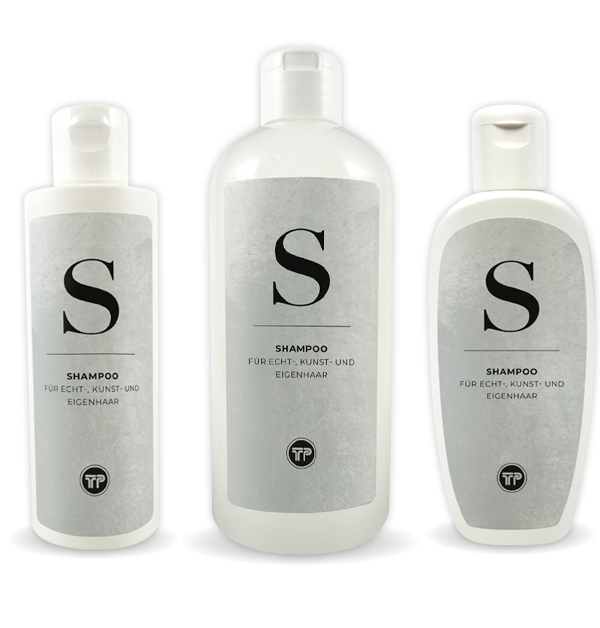 This shampoo was specially developed for the thorough cleaning of secondary hair and is suitable for artificial and human hair as well as for own hair. It guarantees the lasting liberation of dirt and a perseverant freshness. For optimal care of the second hair shampoo is recommended in combination with our balm.
Application: First, the shampoo is added to dissolve in lukewarm water. Then put the hairpiece in it for about 3 minutes. Finally, the hairpiece is rinsed with lukewarm water.
You can either print or label the shampoo bottles with your own logo and design. Thus, we offer you the unique opportunity to create your own shampoo series. The TP shampoo is available in the following dimensions:
| | |
| --- | --- |
| Carate or round bottles | 200 ml |
| Bottle (Cabinet) | 500 ml |
| Bottle (Cabinet) | 1000 ml |
| Canister (Cabinet) | 5 l |
| Canister (Cabinet) | 10 l |
For further information (for example prices) or for free design creation, we are always at your service.