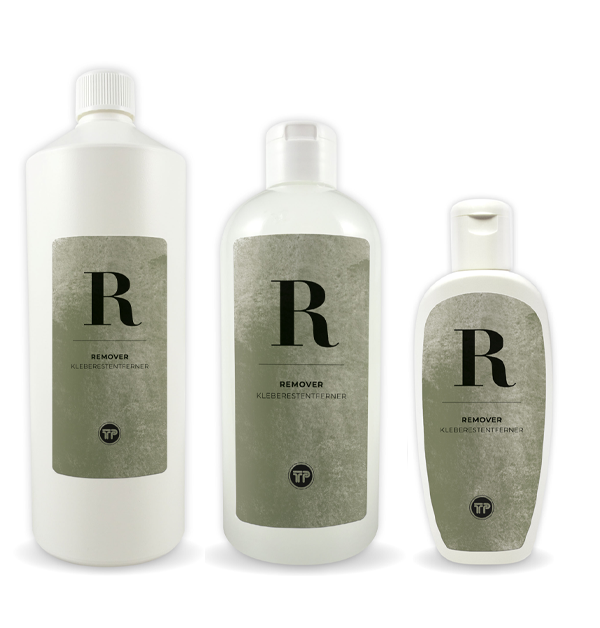 The main function of Remover is the gentle detachment and removal of adhesive residue on the body and the scalp. At the same time it acts as a cleaner by degreasing the scalp and ensures a secure fit of the hairpiece.
Application: After applying the Remover to the appropriate places, the effect of 2 minutes is recommended. It must be taken care that the remover fluid is completely dry before reattaching the second hair. Here we point out the high flammability of the Remover.
You can either print or label the remover bottles with your own logo and design. Thus, we offer you the unique opportunity to create your own series. The TP-Remover is available in the following dimensions:
| | |
| --- | --- |
| Carat or round bottle | 200 ml |
| Bottle (cabinet) | 500 ml |
| Bottle (cabinet) | 1000 ml |
| Can (cabinet) | 5 l |
| Can (cabinet) | 10 l |
For further information (for example prices) or for free design creation, we are always at your service.