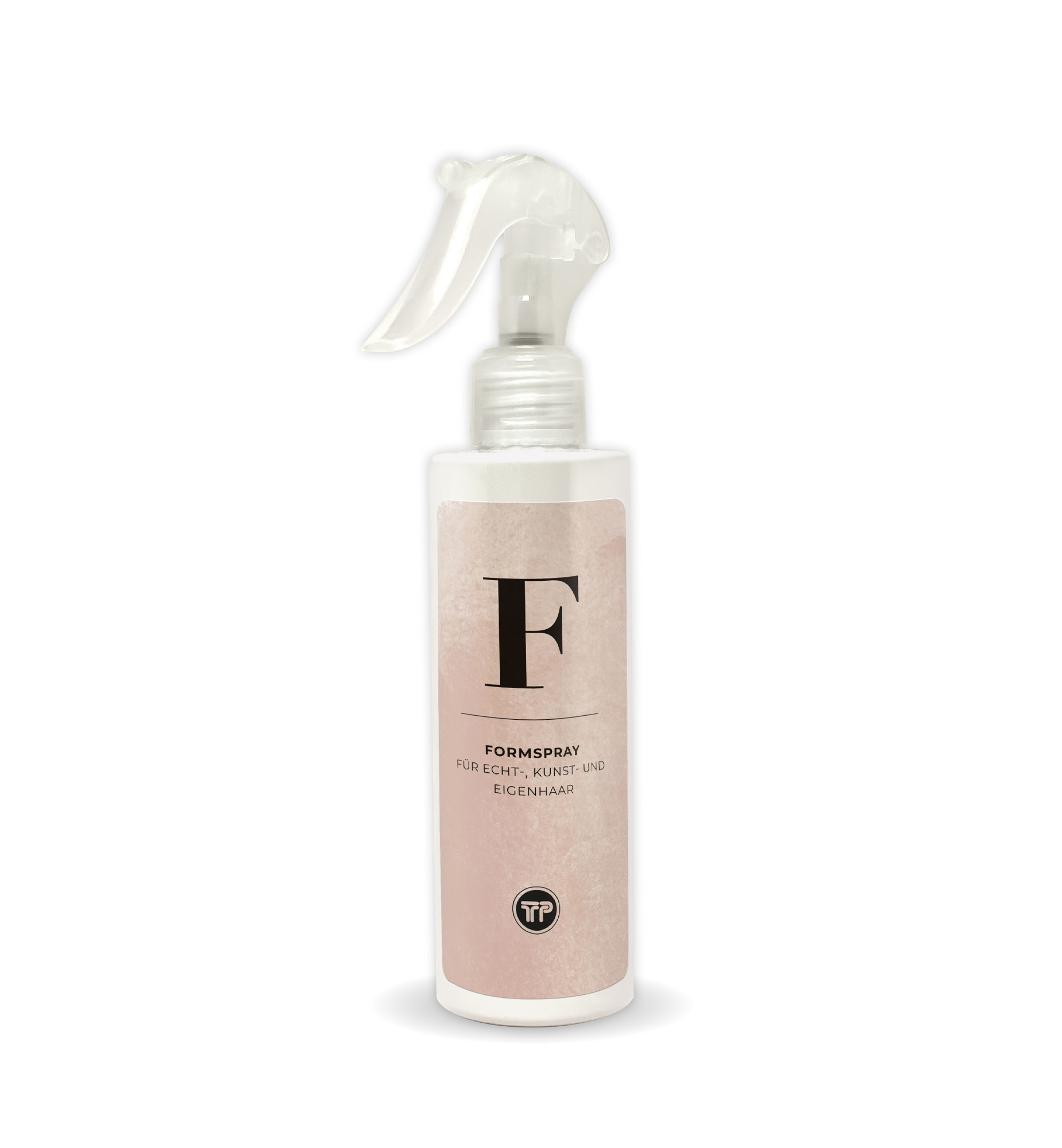 The formspray is specially produced for the reliable stabilization of the hairstyle. It offers comfortable, medium-strength hold without any gluing and is easy to brush out.
You can either print or label the Formspray bottles with your own logo and design. The TP-formspray is available in the following dimensions:
For further information (for example prices) or for free design creation, we are always at your service.